WHEN SINCERITY BECOMES FORM
September 5, 2016

| Post In 2016年8月号 |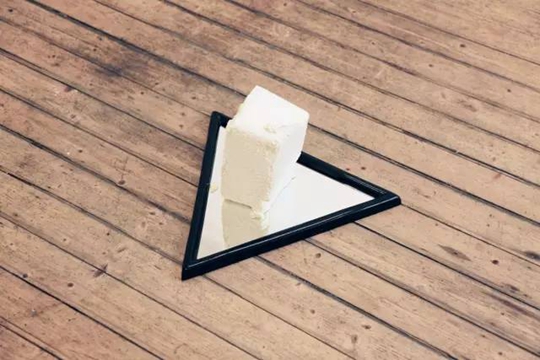 I fell in love with the idea of Jaakko Pallasvuo after watching Vanilla (2011) on Vimeo. The shaky forty-second clip features the artist rubbing ice cream onto his face, hair, and body at an exhibition opening. Dancing erratically to "Drop It Like It's Hot," onlookers clap and cheer the artist on in the background. This unembarrassed performance within a lackluster white cube is artistically "hot" to me, as a longtime fan of amateur aesthetics and performance for the camera. A frank voice delivers truisms on the indecisive nature of creativity: "Dance begins when a moment of hurt combines with a moment of boredom. It's the heart's triumph… I don't know what I'm doing here. Later on, I will claim it as a performance… I titled it 'vanilla'—as in white, straight, unadventurous… "
Stepping hideously to hip hop, Pallasvuo acknowledges artistic tropes of appropriating black-authored masculinity for performative pleasure and amusement. If academia regards art as a process and product of subjective expression, then it privileges a rational analysis of aesthetics in relation to intention. This mode of interpretation reinforces practices of fetishism—of both the creative process and its products. Art objects and events are purposefully organized in the liminal gallery for focused appreciation and serious discussion. While watching Vanilla, the art student in me empathized with the desire to destabilize the socialized codes of polite observation within the gallery space. Ice cream and hip hop may be ultra-banal sources of kitsch, but the performance turns the exhibition opening reception into a literal celebration of the artist's spirit.
(Originally edited by Johnson Ngo and published in the exhibition catalogue for"New Sincerity,"a solo exhibition of Jaakko Pallasvuo at Beach London, December 8, 2011.)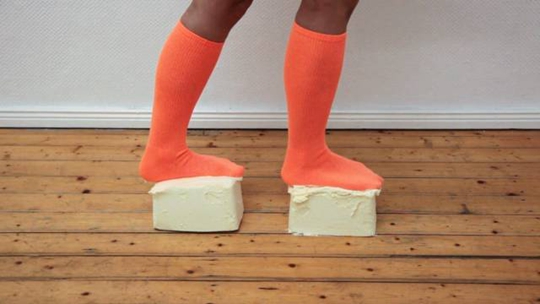 "S" IS FOR SWAGGER
In Vanilla, ritualistic dance sensualizes the rigid customs of the white cube. A sculptural installation of ice cream embedded with a smartphone demands a performance to be recorded and substantiated by documentation. This is indulgence in the very performance of male artistic mastery. Swag. However, self-defeating commentary on justifying dance as performance or the inability to color-correct the image hints at a deeper desperation for conceptual and perceptual authenticity. An artist declares his frustrated aspirations for eminence and intuitive creation through recursive reference to disjunctions between the medium and his intentions.
Straight, white, unadventurous. These terms could describe Robert Morris's machined, rectilinear sculptures or Carl Andre's installations of flat, monochromatic bricks and slabs. These high-minimalist sculptures are arguably interactive due to the phenomenological engagement of their shape and surface. Andre's were made for the viewer to tread upon, whilst Morris's were made to be admired like modernist furniture. These forms are sterile products. Conversely, Pallasvuo's melting ice cream blocks are metaphorical of the pleasantly iconic, yet semantically flaccid hetero-minimal art object.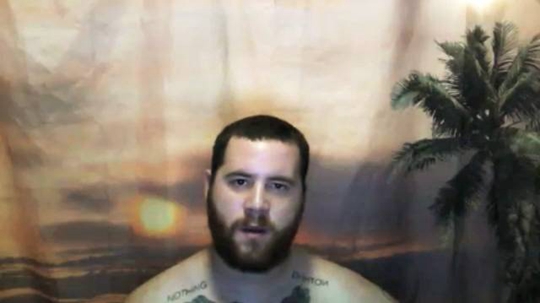 A LITTLE PLATEAU
Subtextual desire is outlined in the voiceover (what Pallasvuo calls "limpwristed narration"), which shifts from formal to personal. Irony and sincerity are expressed coterminously to convey a complex set of emotions that are often eclipsed by the conscience of the "professional artist." Commentary on the construction of the image grows into confession. It appears the artist has a broken heart: "I did love him… this to say, he did not love me in return… I keep relearning a lesson. Honesty is never attractive."
DISPLACING THE BODY
In Auditions (2011), the artist attempts to discover his essential self-as-artist by soliciting potential archetypes of himself to recite a carefully written artist statement. Taking instructions from Pallasvuo to read the statement in a Finnish accent, Nicholas O'Brien frames the shot professionally against a white backdrop. Conversely, Jake Delieber chooses to stammer hastily to a webcam in front of a tropical backdrop, and crops his body off at the bottom of the frame. The usually intimate truth-procedure of confessing to the camera becomes a moment of remote roleplay. "One of the reasons I wanted to become an artist was to give my name new associations, to drive it further from me. This happens to all artists, especially the successful ones," the subjects retell. The ensuing lines explain how big names like Jenny Holzer and Piet Mondrian become symbolized by iconic artworks in a Google image search. And, when they die, they are replaced with other artist-turned-brands. The statement reflects a cruel optimism for dedicating to a lifetime art practice that will face harrowing pressures to adapt to market demands.
With no identification to the scripted content, the readers recite his statement impersonally with no emotion or artistic pretension. Soliciting other artists to enact his professional persona, Pallasvuo's depersonalization of himself-as-author conveys the mediocrity of the emerging artist. In Auditions, performance of his subjectivity is continually deferred to another body, another face. By inverting the symbolic order of imaging the self-as-subject and instead casting the other-as-self, Pallasvuo implicates the viewer in visual riddles of persona and image. This is critical detachment.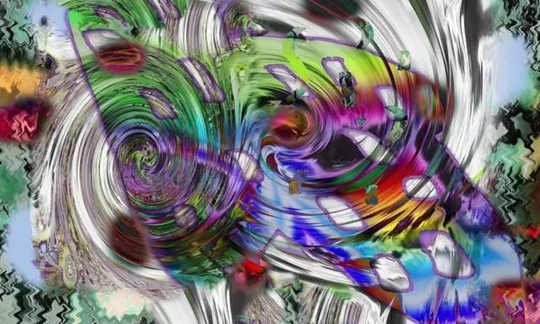 EXQUISITE CARCASSES
Pallasvuo's work addresses the exquisite yet tortured relationship between art and emotion. Feelings of frustration, inadequacy, and dissatisfaction breed useless emotion. Critical detachment arises from political depression that stems from operating within and outside of the art world. We are all fetishists that anticipate our feelings to be mediated and cued for us through televisual viewership. The underlying questions Pallasvuo's work tackles are not of marketability or popularity, but the love and honesty one can instill in networked art in a time when one's persona can be highly visible.
Contemporary artists, critics, and curators are quick to feel embarrassed about sentimentality, amateurism, and indefensibility. Intuitive action threatens the orderly operations of an institution. When sincerity becomes form, clichés can be rendered persuasive and daring. Extending Susan Sontag's call for an erotics of art, I want to turn the stakes to engaging with the vulnerability of inarticulable feelings, to shut down the post-rationalization of intuitive aesthetic decisions. Whatever the art historian may call it—romantic conceptualism, depressive realism, new sincerity, post-irony, postpostmodern—Pallasvuo's implication of empathy is a counterpoint to the clinical nature of gallery art.