Emerging Other
June 20, 2016

| Post In LEAP 39 |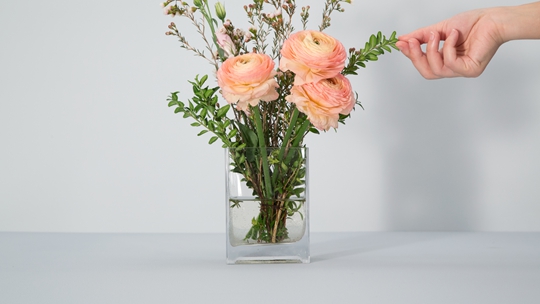 "Emerging Other" brings together seven Korean artists who participated in the renowned Rijksakademie residency program in the Netherlands. An archive lounge presents interviews, catalogues, and images detailing each artist's oeuvre since the program. This kind of information about an emerging artist is invaluable, particularly when the slow and discerning aspects of making art are underappreciated.
Min Oh presents the culmination of her refined practice. The work is called Sonatas (2016), a three-channel video installation of musically choreographed movements using ordinary still-life objects, including water jugs, tea towels, and flowers. There is something innately contemporary about her choice of cool pastel colors and minimalist set design evoking Scandinavian and Japanese design. Go-Eun Lim goes beyond her comfort zone as a filmmaker. SEE(N) (2008) is the result of a collaboration with technical advisors at the Rijksakademie that expanded her media from experimental film to kinetic video installation work.
One of the show's ambitions is the theme of relational time. Jisan Ahn's work is most explicitly concerned with temporality. His painting 27 Sec 67 (2015) is inspired by the Dutch artist Bas Jan Ader, who went missing during a solo voyage across the Atlantic. Ahn's portrait is a heartbreaking homage as well as a struggle to hold the progression of time through painting. Shiu Jin, who is a member of the Okin collective, takes fragments of words and sentences from his notebooks to create fictional narratives and poems that manifest themselves as sculptures, photographs, and installations. There is an underlying interest in disrupting chronology that forces viewers to focus on the present.
Though hundreds of association and alumni exhibitions take place every year, most fail to provoke interest about trends or emerging talents. This group show aspires to be different by focusing on the creative process, indicative of the many ongoing changes to the realities of working as a contemporary artist.
Arko Art Center, Seoul
2016.04.01 – 2016.06.19