Olafur Eliasson: Nothingness is Not Nothing at All
June 24, 2016

| Post In LEAP 39 |
In Olafur Eliasson's exhibition, a pyramid hangs down from a height of 20 meters. The Open Pyramid (2016), created to a scale almost as alarming as that of the Egyptian pyramids, fills a stretch of space from wall to wall. Propped up by walls on either side, the bottom four corners of the pyramid are firmly anchored, creating an impression of suspension within space and leading the viewer from the open base toward the inside. Spotlights within its structure lead the viewer to unconsciously look up, where four smooth, seamless aluminum plates reflect light onto the coarse interior of the building, as if replacing the ceiling.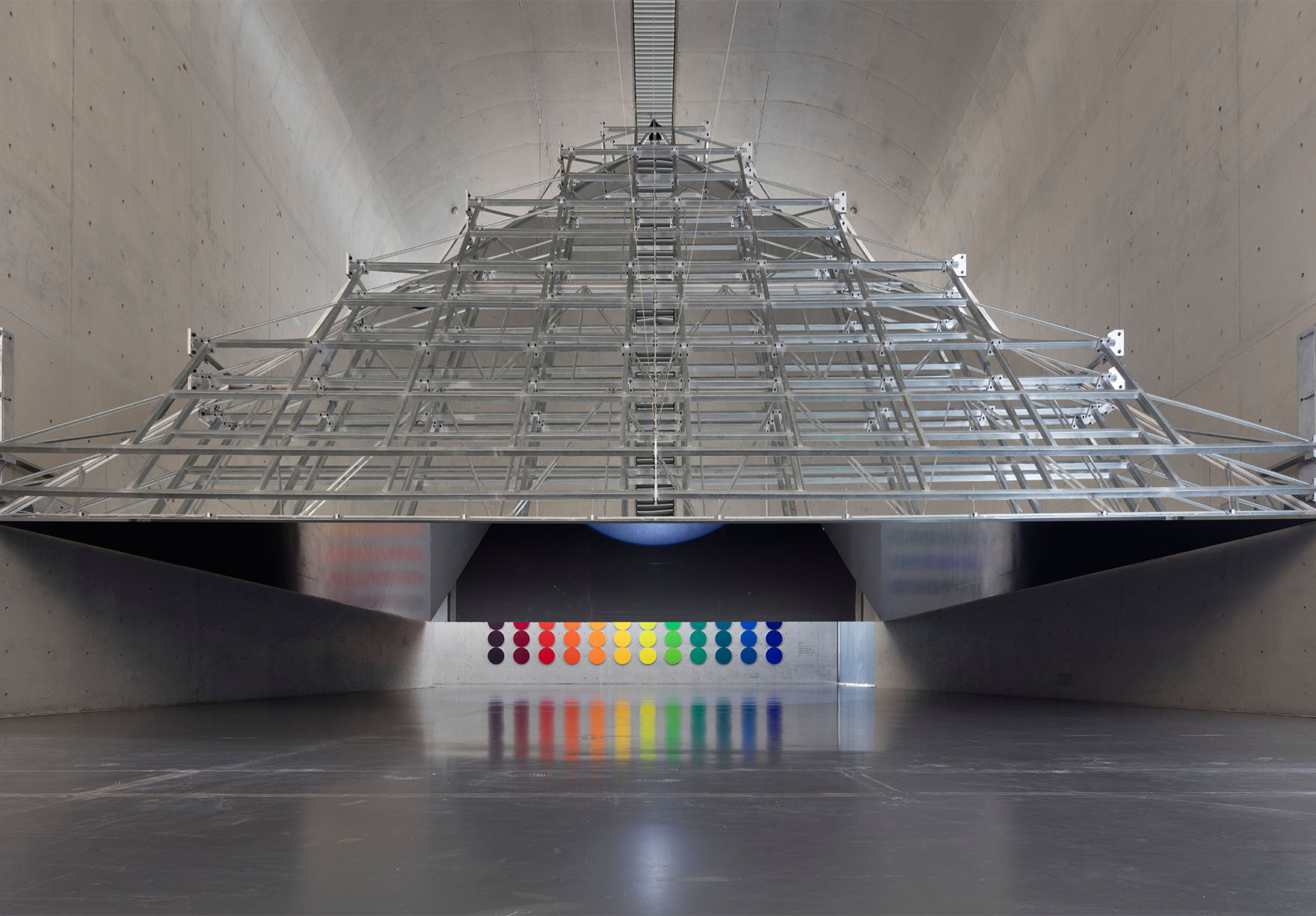 But works like this, that actively seek to supersede architectural space, are outnumbered by those that outline it. Positioned within a corridor, the long and narrow properties of Happiness (2011) emphasizes the corresponding exhibition space, while shimmering bubbles lead the viewer forward. The light-focusing panels behind the cactus in Seeing Plants (2003) emphasize the presence of windows. Camera Obscura (1999) points to natural scenery behind the concrete walls of the West Bund. Through obsidian stone spread across the floor, Your Disappearing Garden (2011) creates a partitioned room within the museum. By presenting these recurring architectural features through works of art, they appear in a new light.
Architect Liu Yichun's monumental space poses difficulties for exhibitions: placed before such imposing architecture, art finds it difficult to assert itself. Yet Eliasson frequently collaborates with architects, and is familiar with how to work cooperatively with architecture. While the works cannot displace their context, and there is no obviously correct position for each work, the works and their surroundings do not alienate each other. Rather, they act as a foil for one another, giving new life to both the space and the works themselves.
Long Museum, Shanghai
2016.03.20 – 2016.06.19
(Translated by Lavender Au)