Teetering at the Edge of the World: Reading the Chinese Contemporary
|
June 27, 2016

| Post In 2016年4月号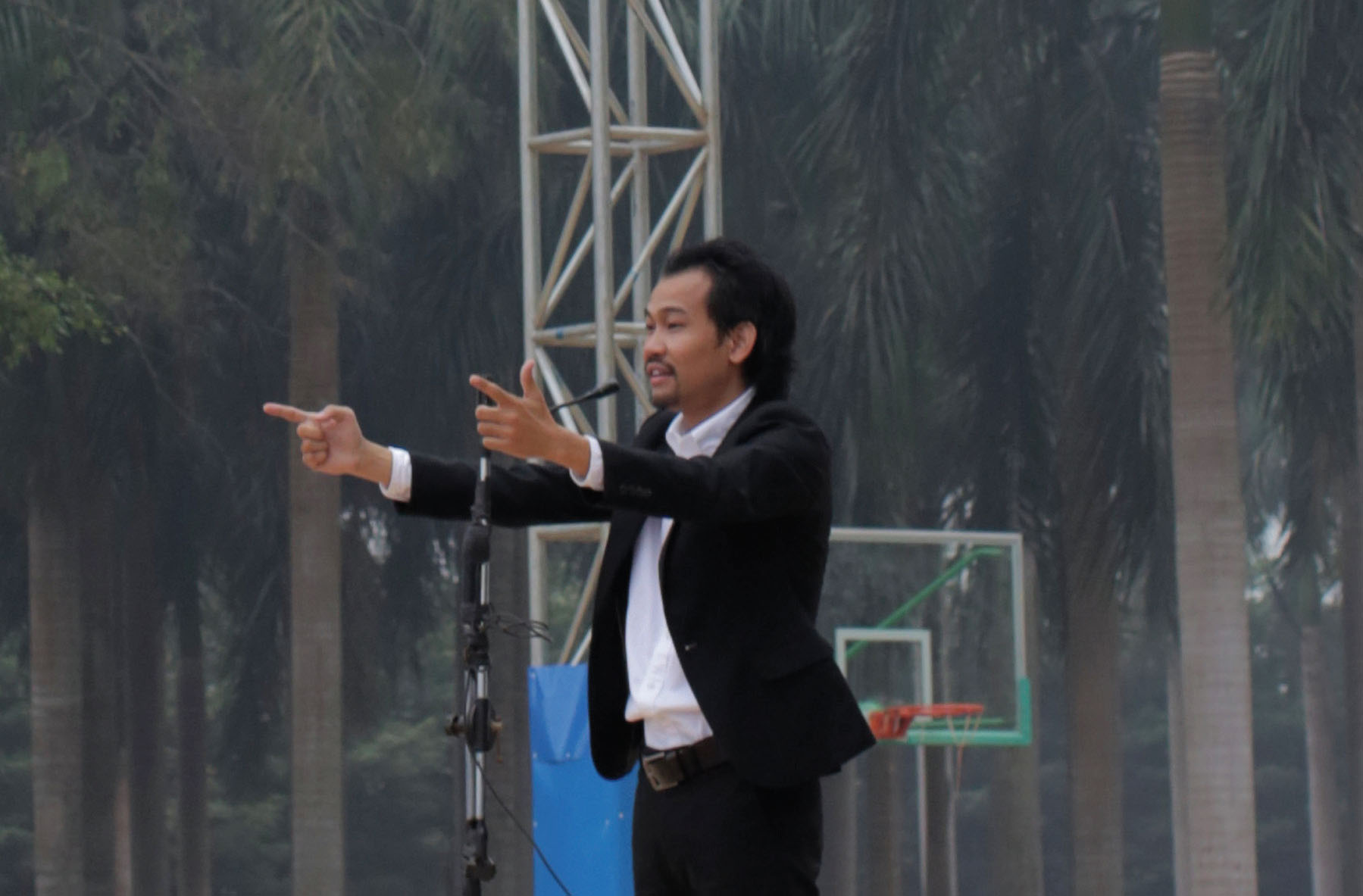 Entering the former prison of Miguelete is like entering a temple. The striking exhibition "Teetering at the Edge of the World," curated by Zandie Brockett and Uruguayan artist Sebastian Alonso, was unexpected for the Montevideo cultural world, pushing the audience immediately into the fast track of urbanization processes in China and elsewhere. The exhibition starts with a lecture by Brockett on the cultural transformations of China as its population shifts to urban contexts over the next ten years, including a photo report on the consolidation of Beijing, Tianjin, and the greater Hebei Province area in order to accommodate over 130 million people. Visitors are prompted to consider how art and storytelling can provide new perspectives on this phenomenon.
The curators chose a multiplicity of art works, from painting, drawing, and video to mental and conceptual maps and urban archaeologies, to answer to this question. As you walk into the exhibition hall, all of the works appear immediately interrelated. Although the environments change from a dark room to a white prison cell, and the point of view changes from insider Chinese artists to outsider foreign artists, there is a clear path to be followed from one work to the next. The discourse of the show is sometimes visible by looking through human reactions, and sometimes by contemplating this epochal moment in Chinese history. A historical moment that British anthropologist David Harvey defines, in his last book Rebel Cities, as "a unique massive urbanization model of consumerism neocolonizing the whole world."
What brings added value to the exhibition is its capacity to ask the right questions in any geographical sphere. What art can mobilize in terms of globalization is its capacity to connect ideas, problems, demands, and solutions that are becoming as universal as the exploitation of raw materials, migration, gentrification, building, investment, and the transformation of the landscape. Cities are political spaces, and art has a horizontal communicative capacity for creative processes and citizen organization.
Contemporary Art Space, Montevideo
2015.11.26 – 2016.02.28