Tromarama: I Don't Know What I'm Doing and Why I Keep Doing It
June 23, 2016

| Post In 2016年4月号 |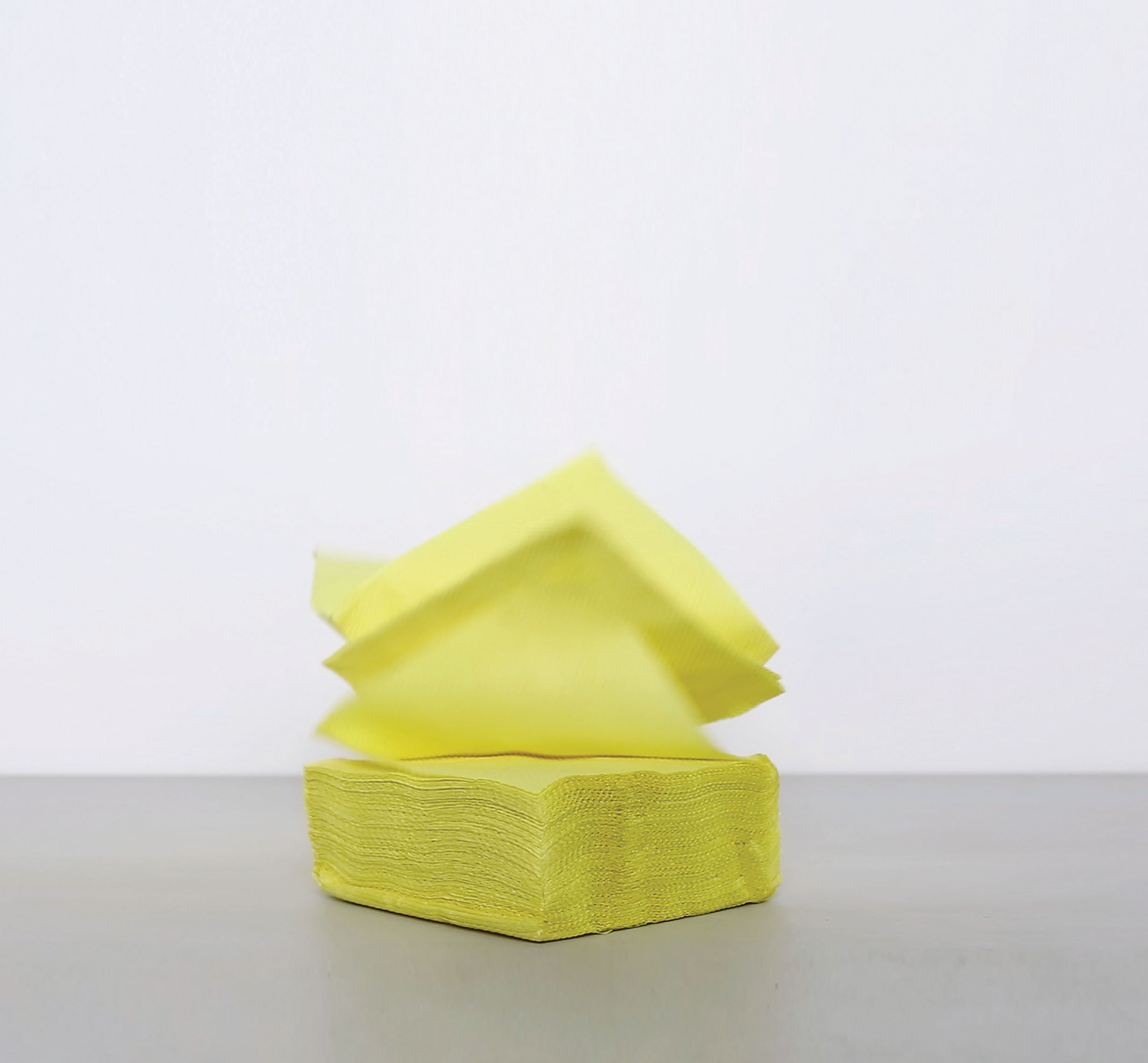 My first encounter with Tromarama was through the video Ting* in 2008. I was captivated by their stop-motion animation of a group of cups, mugs, and dishes moving along, looking for adventure on an ordinary day in the kitchen cupboards, with the rhythm of clinking porcelain as music.
The ease and speed of information technology have assisted the growth and development of media art—in this case video, which was born from the technological advances of mass media, namely television. In exploring how video art developed in Indonesia, one reference is OK. Video Festival, born as an expression of freedom after the fall of the Suharto regime. By choosing a subversive path, the festival observed and criticized the media presence and use of video technology and social practices amid global changes in the development of information and communication technology. As for Tromarama, they would clearly like to celebrate how we are so easily crushed by consuming images presented without questioning the origins of texts, images, sounds, memes, and hoaxes.
Tromarama consists of Herbert Hans and Ruddy Hatumena, who studied graphic design, and Febby Babyrose, who majored in the graphic arts. They met in a video music workshop, and established the group while they were students at Institut Teknologi Bandung in 2006.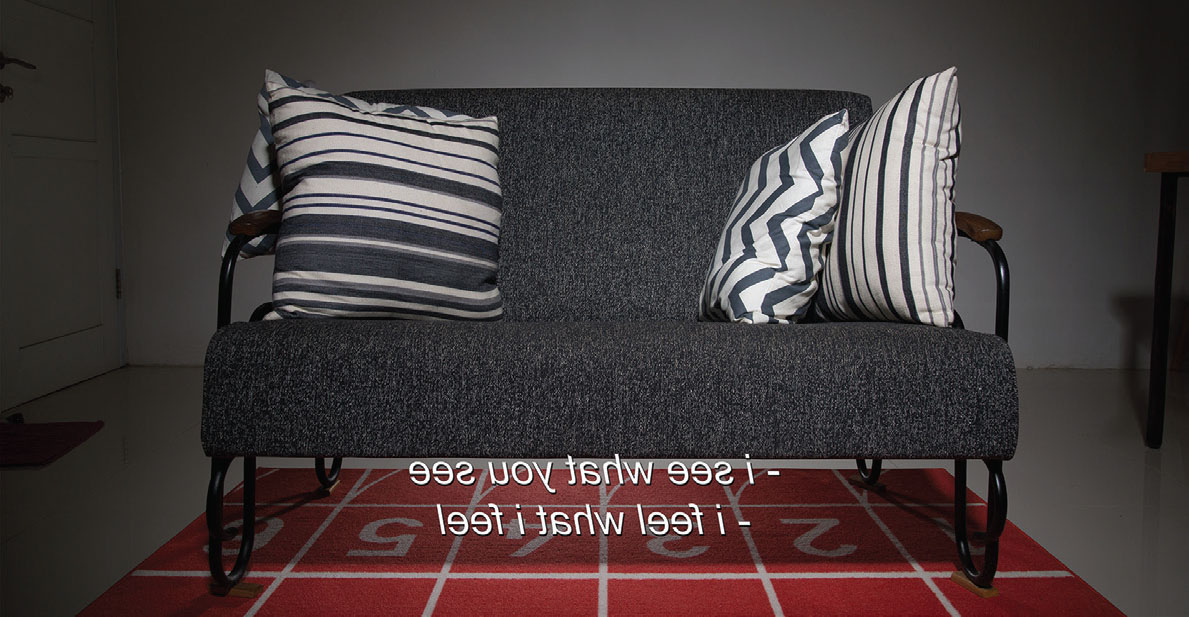 Growing up in the MTV era, they absorbed dazzling moving images made to please the eye and consciousness along with roaring audio. Adapting to new technologies, this generation constructs the visual with software, negates the high and low culture divide, and eliminates the visual dominance of knowledge, assuming that all parts of the world consume similar things. They react to information and use information technologies that are flexible and visually distinct from textual culture.
Some might say that Tromarama's most obvious signature is stop-motion animation with various objects. In fact, their focus is on treating objects in synergy with variable sound, motion, and context, all anchored in a visual language that prioritizes narrative. With a lack of computer skills and limited equipment and funding, this direction makes sense. To interpret this generation, we cannot get away from how they understand the images produced by television and the piracy that surrounds them—this is the consciousness that defines how they consume these images.
As video craft becomes embedded, it must be recognized that the debate about how to build the analogue and digital can be discussed continuously.(1) Craft is constructed through stop-motion animation and installation artifacts presented adjacent to the video, making a strong impression of the work of the hands.
Tromarama builds the narratives of their work through the selection of objects; the video itself is only part of how to tell the story. By using the perception of play, Tromarama takes the substance of displacement of an object from one point to another. Here the explanation of the video as the medium becomes less precise. Video serves as leverage, a tool to present the objects or conductor of how the objects might be treated. Stop motion makes them literally in touch with the objects—it is touch that causes the illusion of motion. Through that logic they gradually developed the analogy later used in their work at the Jakarta Biennale in 2015, Realer, in which found text is transferred from one film to another, creating inappropriate meaning out of colliding contexts.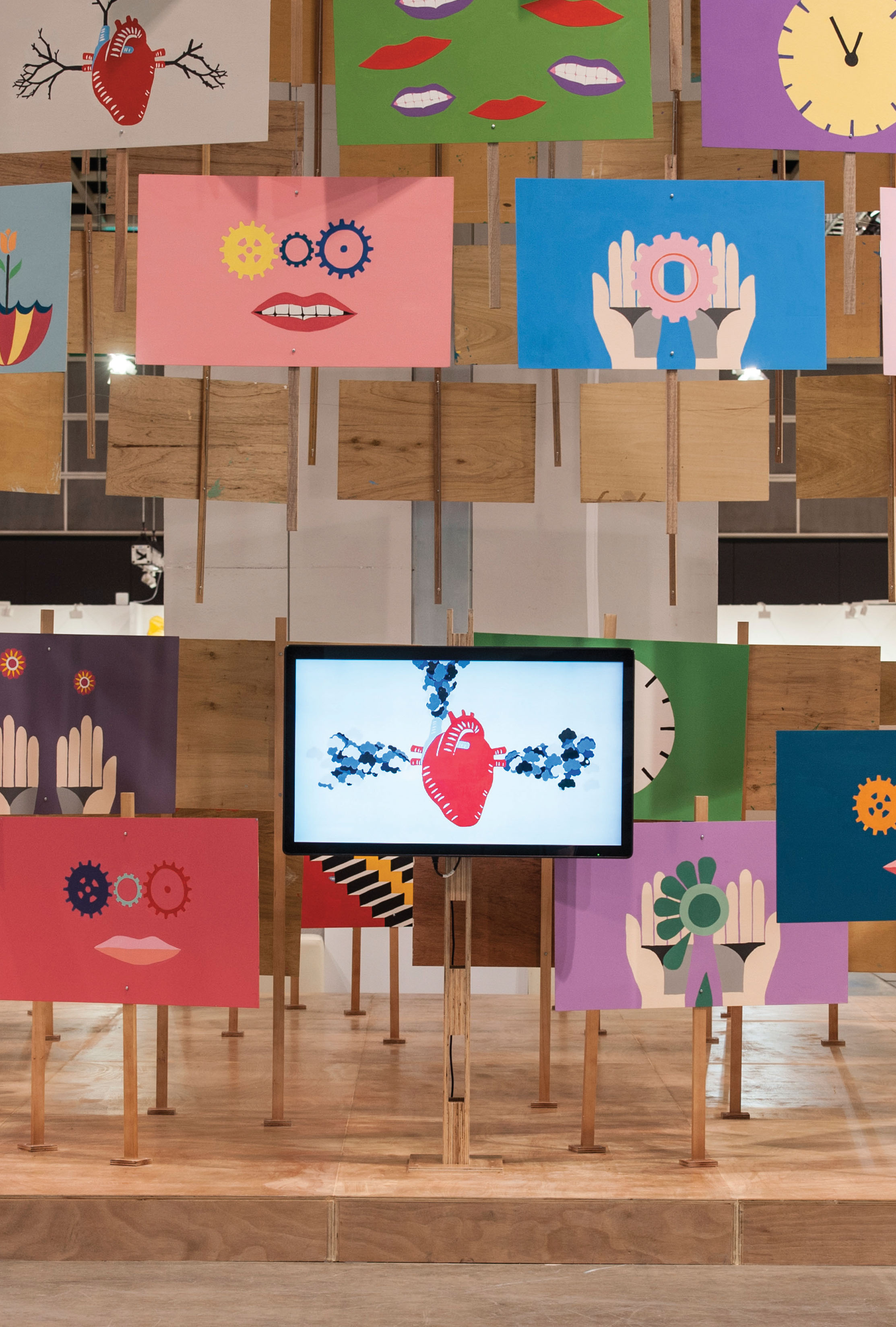 The journey to their last exhibition, "Panoramix," was more narrative; there was a need to tell a story. They speak of urban, proprietary-branded items as seen on Everyone is Everybody (2012), reflecting contemporary social culture in community life. Other work was related to the social and political situation in Indonesia. Happy Hour (2010) departs from the scandal of Bank Century, which traded in investment products illegally and caused huge losses to customers that affected the level of public confidence in the national banking system. First Wave (2015) celebrates the selfie phenomenon from the historical perspective of self-portrait painting. "Panoramix" reflected how people miss the real contexts around them, how images now appear ahistorically in the awkward relationship between the reality outside of a screen and the virtual reality inside.
Bandung, where Tromarama work and live, offers a hierarchy of reality. A concrete example is commonly encountered with pirated DVD vendors, who peddle spectacle with the labels "ori" ("original," meaning not an authentic DVD but rather ripped-movie quality and matching subtitles) and "KW" ("quality," one level down from "ori"). "Panoramix" was aware of cause and effect, absorbing a reality that is already mixed up between text and image, then forming a new, third reality in which the origin of the image cannot be traced.
There is nothing subversive to Tromarama's work, but it reflects the celebration of modernity and globalization often taken for granted. Their approach is to reveal multiple perspectives that might be used as tools for reflection. The desire for everyday narratives in how we live today will make you laugh, stunned beyond their witty humor.
———
1) Natsumi Araki, "Tromarama: Hand-Made Video Art," in MAM Project 012: TROMARAMA, Mori Art Museum, 2010.